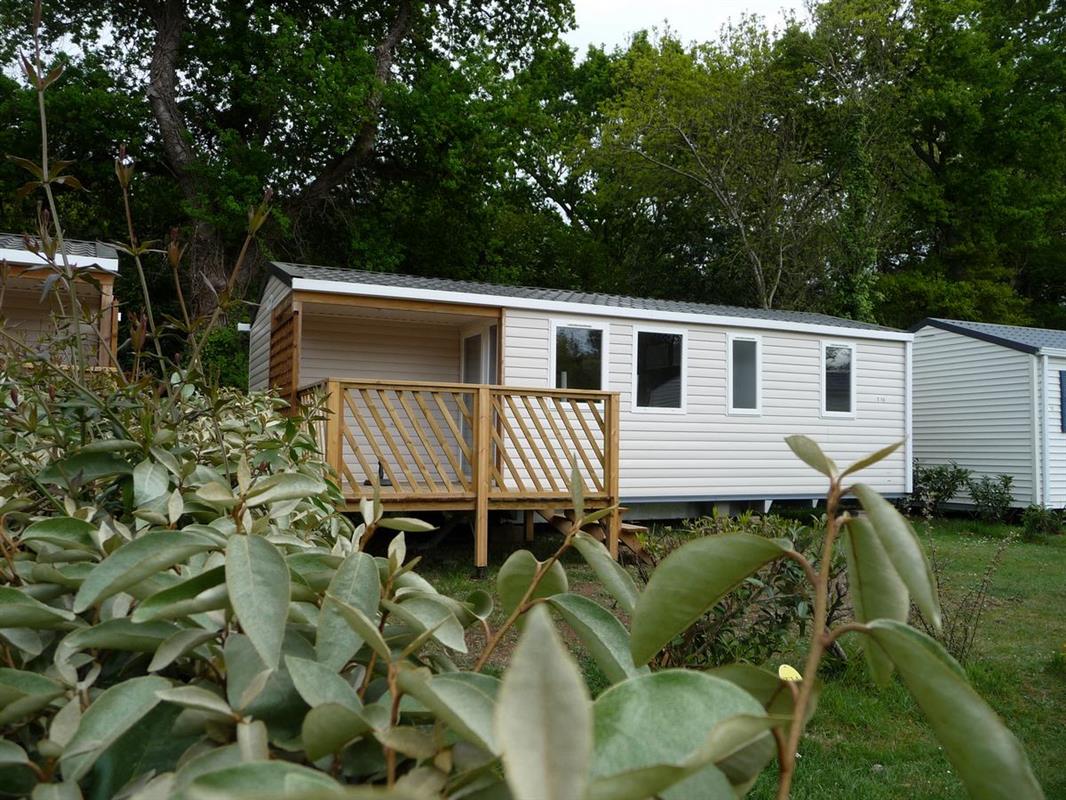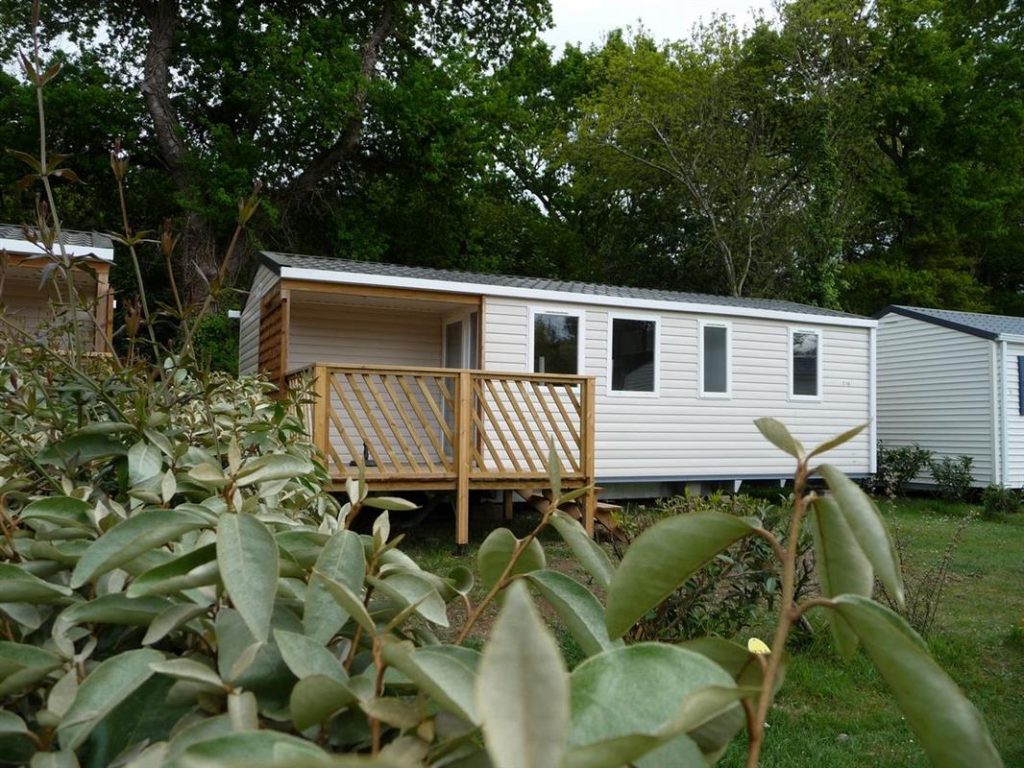 Mobile home rental in South Brittany at Penboch campsite
The 4 star Camping Sites et Paysages de Penboch in Arradon, ideally located 200m from the Gulf of Morbihan and close to Vannes, offers you the rental of mobile homes with all comforts that can accommodate up to 8 people for a stay between land and sea.
Book now your vacation rental in South Brittany… Campsite open from April 08 to September 23, 2023, with outdoor and indoor water space.
Mobile home rental for up to 8 people in Morbihan
To perfectly meet the expectations of holidaymakers as a couple, with or without children, staying with their family or with friends in Southern Brittany, Penboch campsite offers a wide choice of mobile homes of different sizes and configurations. The smallest of the rentals, ideal for a duo or young parents, has two bedrooms for 25 m2 of interior space. The largest offers 40 m2 of living space, with 4 bedrooms to accommodate up to 8 people: ideal for large families or small groups of adults! Between the two, several mobile homes of 25 to 40 m2 with 2 or 3 bedrooms are also available, including a mobile home for 4 people.
Small and large mobile homes of the Penboch campsite have in common that they are recent, bright and decorated in a modern way. All of them also have a terrace, covered or not, on stilts or on the same level, but always furnished for your meals and relaxing moments in the open air. Rent the mobile home in Southern Brittany perfectly made for you, with or without television, or with two toilets!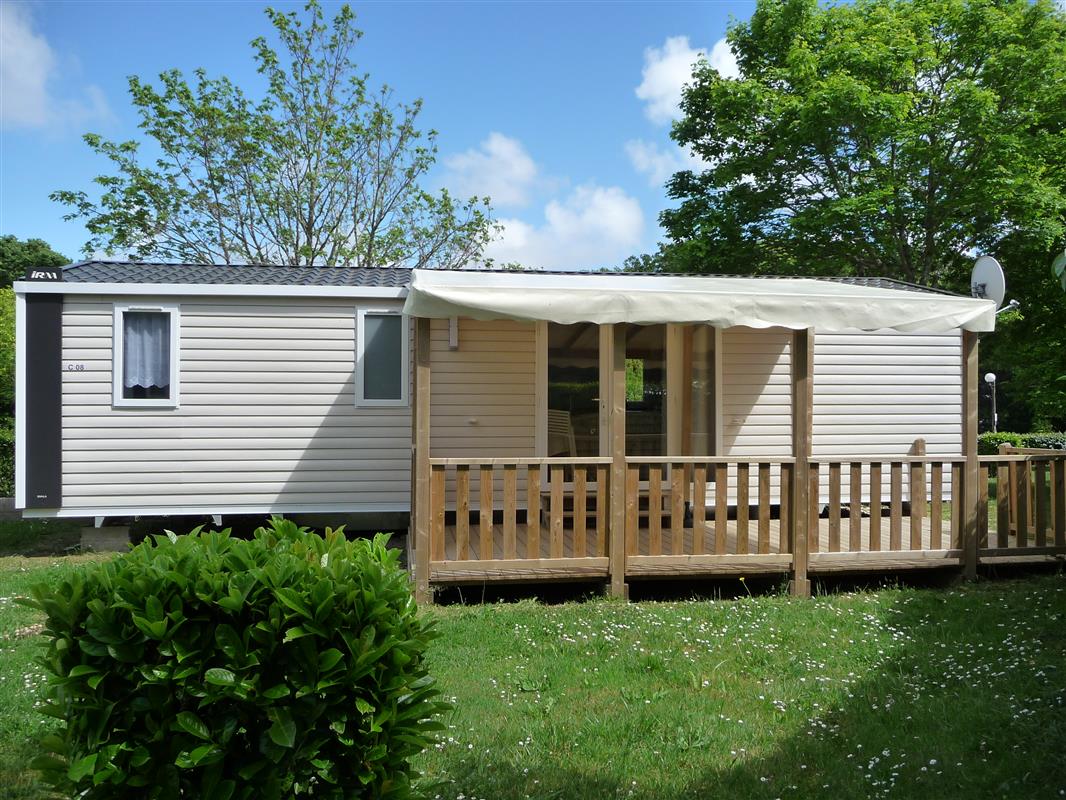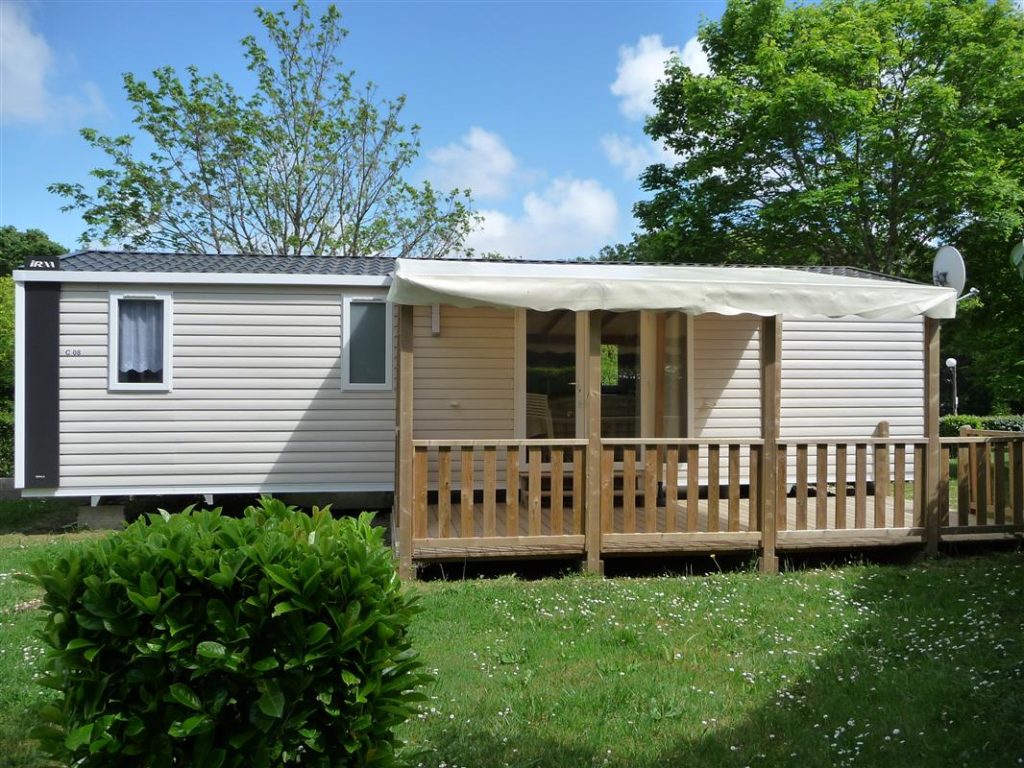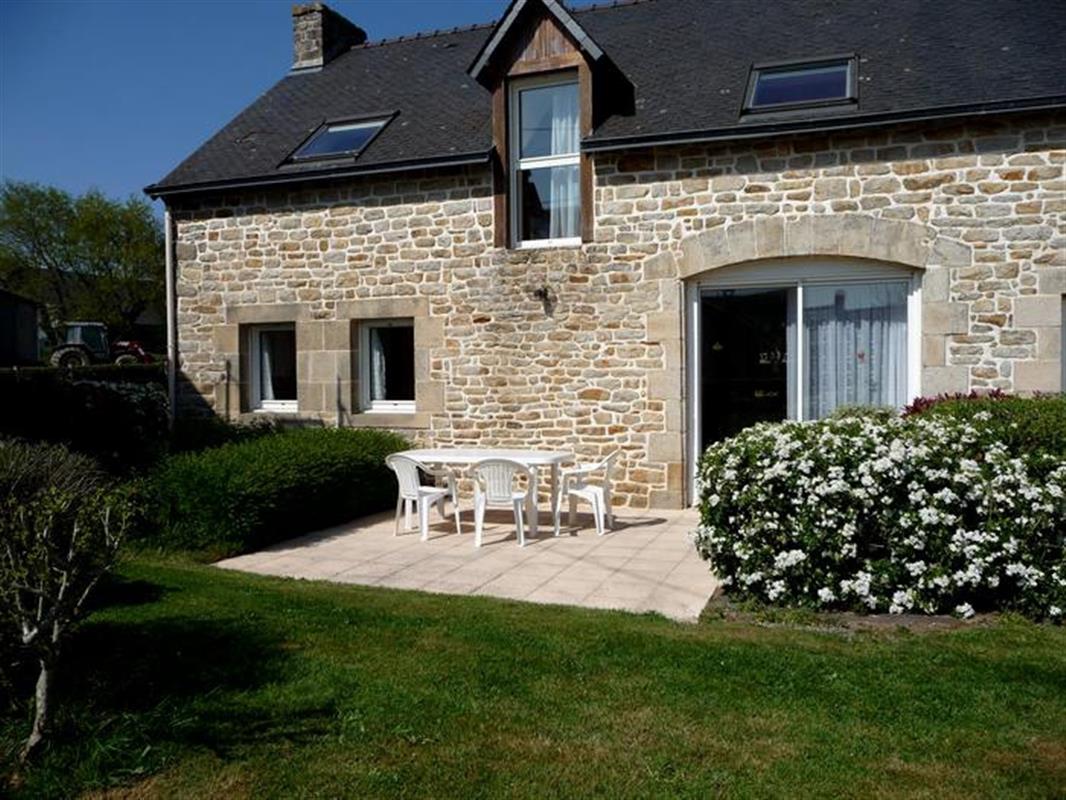 The other accommodations of the campsite Penboch : pitches and gites in Morbihan
At the Penboch campsite, we don't just offer you to rent mobile homes! You also have the possibility of renting charming gîtes with all comforts, or camping sites to pitch your tent or park your camper.
Near the campsite, the Penboch gîtes
Our gites for rent in the Gulf of Morbihan
You prefer to stay in a real Breton house made of granite stone? Charming alternative to renting a mobile home in Southern Brittany, the 6 cottages of Penboch are classified 3 ears. At 300 meters from the sea, they form authentic and picturesque pied a terre in the Morbihan. Choose among houses from 47 to 87 m2, with 1 or 3 bedrooms, your ideal cottage by the sea!
Campsites
A green site for camping in South Brittany
If your idea of camping is traditional tents and caravans, Penboch is also the perfect destination for you with its spacious and green pitches a few hundred meters from the Gulf of Morbihan. Are you travelling through Southern Brittany in a motorhome? Take a break in a quiet and relaxing 4 star campsite!
Discover the Morbihan from your mobile home at the Penboch campsite
By renting your mobile home at the campsite in Southern Brittany, you will be ideally located to discover the treasures of Morbihan: the countless islands of the Gulf of Morbihan, also called "the little sea", but also the large natural spaces of the Rhuys peninsula, the medieval charm of Vannes, the alignments of Carnac or the contrasting landscapes of the Quiberon peninsula Between a visit to the castle of Suscinio and a walk in Auray, you will also have the opportunity to go fishing, to hike around the gulf, to sail to Belle-Île-en-Mer and to swim on the most beautiful beaches of the Atlantic.